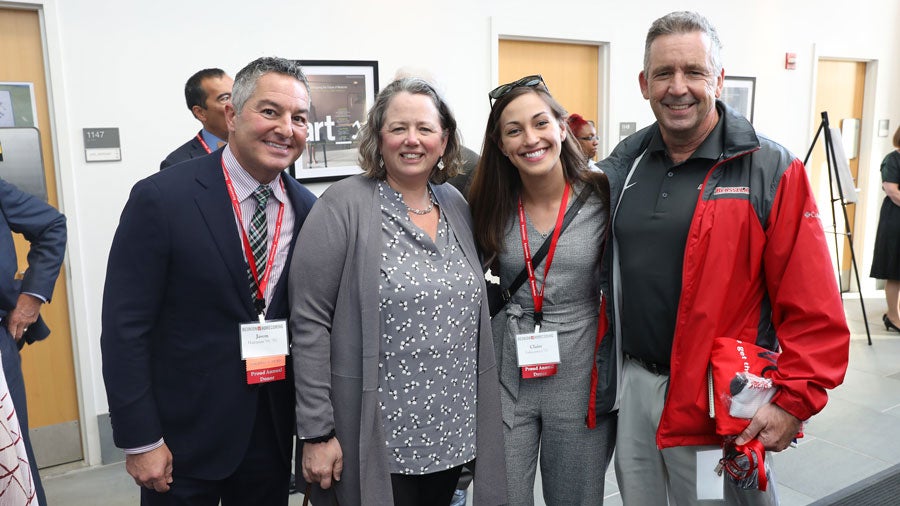 The Center for Career and Professional Development, in conjunction with the Office of Alumni Relations, is pleased to offer you an array of services. Everything from assisting you in a job search, assistance with hiring Rensselaer students, or learning about Alumni volunteer opportunities.
If you are looking to change jobs, consider registering with the CCPD on Handshake, our online job posting service. You'll find a range of job listings posted by employers seeking to hire new graduates and professionals.
To gain access to Handshake, please make an account.
Resume Critiques
Alumni may have their resume or CV professionally critiqued by a career counselor in the Center for Career and Professional Development. To have a resume critiqued, please make an appointment through your Handshake account or e-mail the CCPD.
Career Counseling
Career Counseling is available to recent alumni and is intended to assist recent graduates in clarifying employment goals, setting career directions and discussing career-related issues.
To schedule a Career Counseling appointment, please log into Handshake. Please indicate in the special instructions section if this will be an in-person meeting or a phone appointment. If you select the phone appointment option, please call the CCPD on the day of your appointment at (518) 276-6234 or send e-mail to the CCPD.
RAA Connect
RAA Connect, run by the Rensselaer Alumni Association, allows you to connect with fellow alumni, find a mentor (if you are graduating or have recently graduated), and serve as a mentor. Becoming a member of RAA Connect will allow you to expand and leverage your professional network.
Why not become an alumni mentor, serve on a career panel, post a job on Handshake, or participate in a career fair?
If you're interested in helping the CCPD develop more job and internship opportunities, please contact Julianna Manning, Associate Director of Employer Relations, at mannij5@rpi.edu