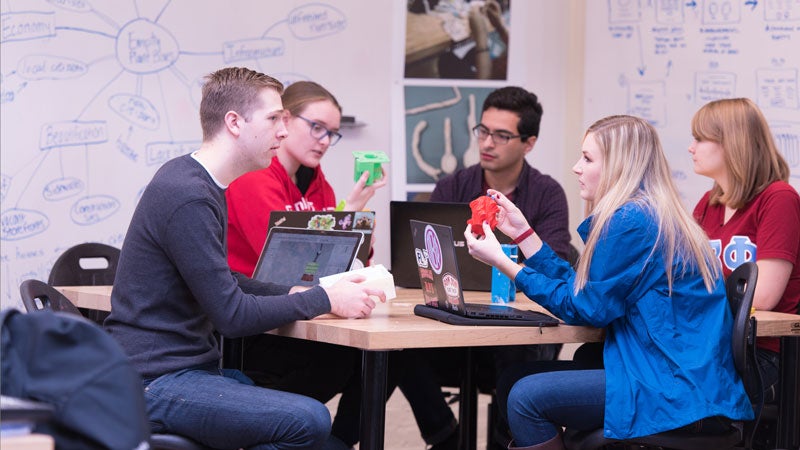 The possibilities are limitless and the experience is invaluable.
Rensselaer's highly-regarded Co-op Program offers students the opportunity to put their classroom skills to work and explore their career paths before graduation. Students can choose to work for large corporations or help start-ups get off the ground.
A Co-op is a full time, paid experience related to a student's major/field of study that lasts a minimum of six months and upwards of eight months.
Search for Co-op opportunities or make an appointment with a CCPD counselor through Handshake.
Co-op Quick Facts
Undergraduate
Complete the Undergraduate Work Plan

Offer letter
Approval signature from academic advisor
Approval signature from co-op counselor
Approval signature from ISSS (if applicable)

Forward a copy of official offer letter, resume, and Undergraduate Work Plan to co-op@rpi.edu
Attend a required co-op briefing (posted in Handshake)
Graduate
Forward a copy of official offer letter and resume to co-op@rpi.edu
Attend a required co-op briefing (posted in Handshake)
Offer letters must be on company letterhead or from an official company email and contain:
Start- and end-date
Rate of pay
Description of the work
Hours
Salary
Supervisor's Name and contact information